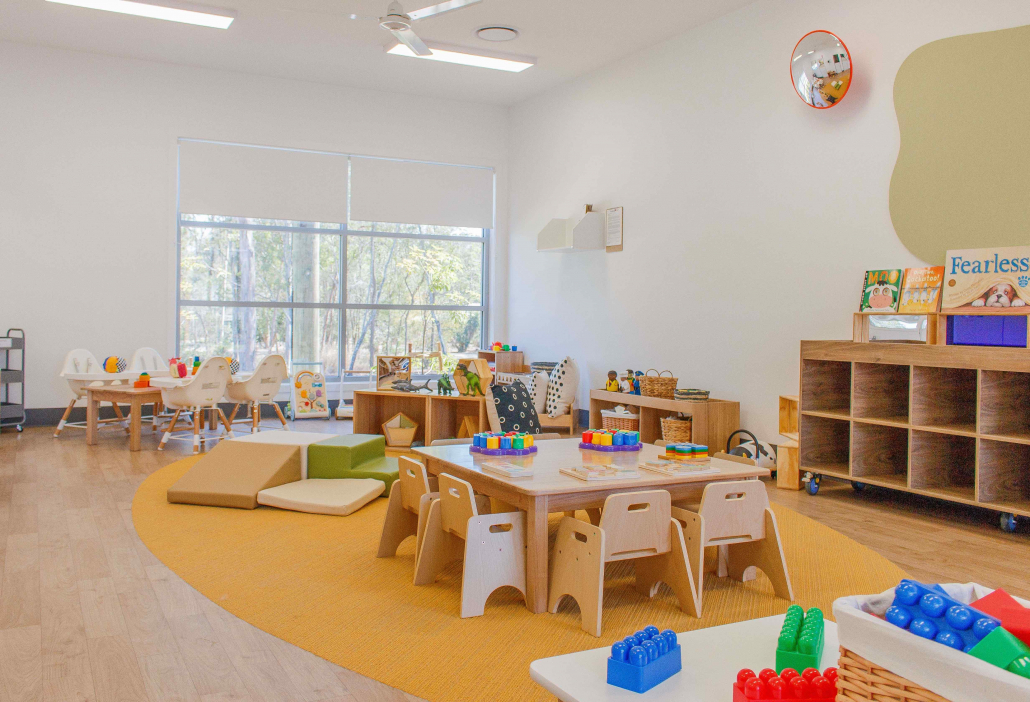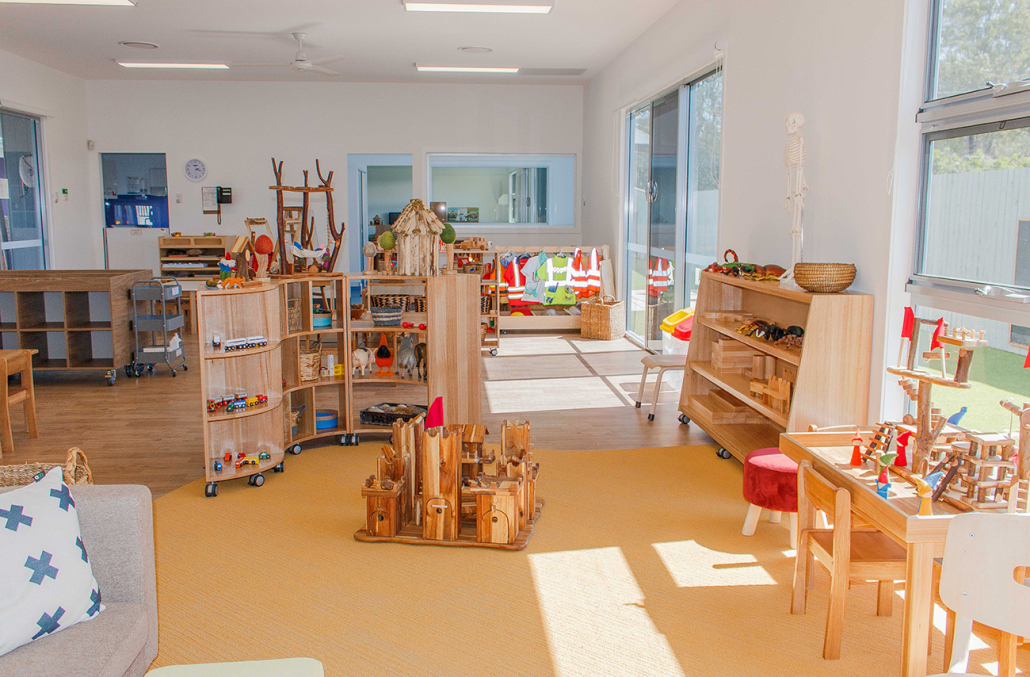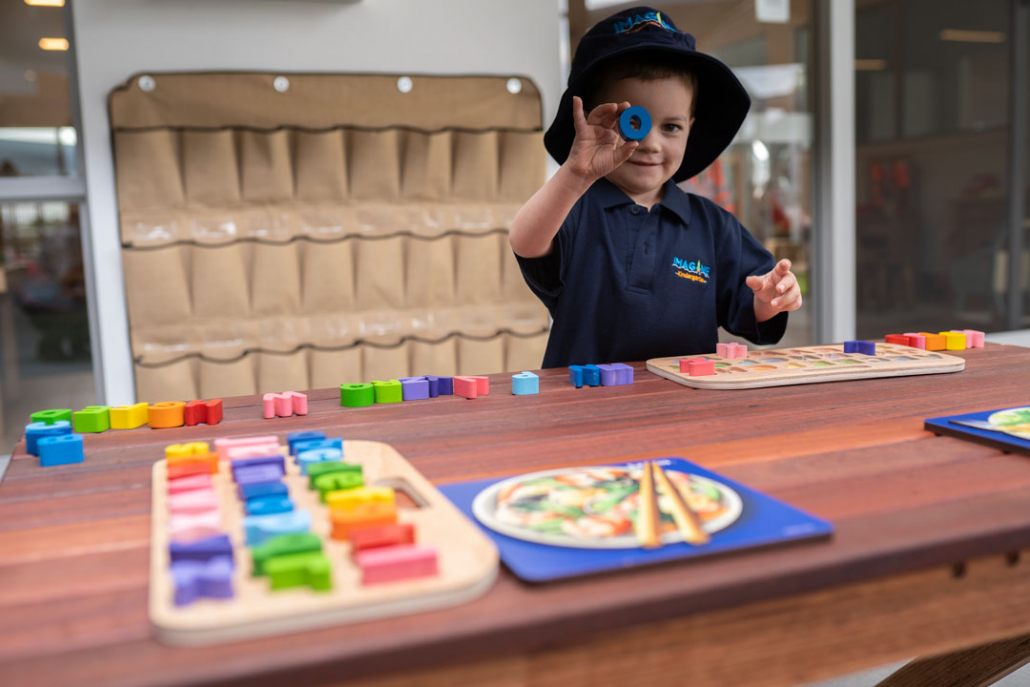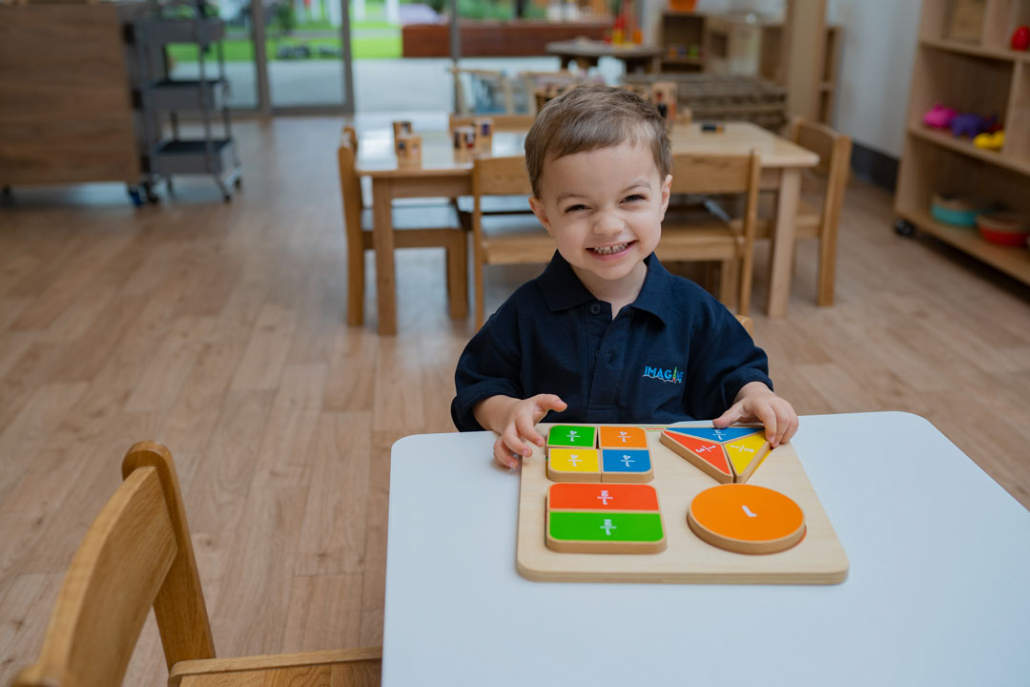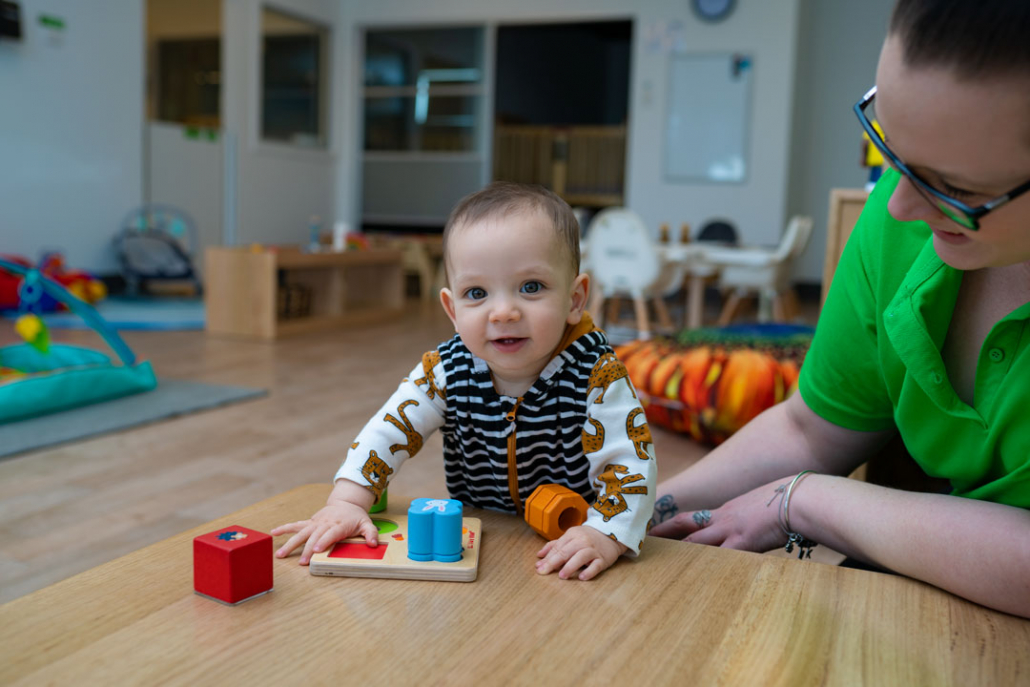 Bridgeman Down's best childcare centre
Welcome to Imagine Childcare & Kindergarten Bridgeman Downs. Our beautiful long-daycare centre is designed to give your child the very best early education and childcare. We value children, quality, and partnerships, and we strive at all times to build and maintain respectful and trusting relationships with all of our children, families, and our community. Our centre is staffed by fully-qualified Educators, who are dedicated to ensuring your child has the very best start in life. We offer care for children from 6-weeks old through to Kindergarten – and we love sharing wonderful milestones and memories with our families as their children learn and grow in our care.
ADDRESS 303 Albany Creek Rd, Bridgeman Downs Qld 4035
PHONE 1300 001 154
OPEN 6:30am-6:30pm, M-F
Our educational programs include:
Nursery Program
Toddlers Program
Junior Kindergarten Program
Pre-Kindergarten Program
Kindergarten Program
Nutritious meals

Free barista coffee for parents
Free drink bottle, backpack, hat, and polo for Kindergarten children
Access to Nurch, Australia's best childcare rewards program
Extracurricular activities including Jumping Jim's fitness classes, Nikko Nikko Japanese, yoga, cooking, and gardening classes
My name is Miss Dannii, and I am the Centre Director here at Imagine Childcare & Kindergarten Bridgeman Downs. I have had the privilege to work alongside children, and help shape their individual learning journeys, since 2006.
I began my career in a small country town, before moving to Brisbane where I furthered my skills through study and learning from others in the childcare industry while I started my own family.
As Centre Director, I oversee the implementation of the National Quality Framework and everyday operations of our centre with a focus of ensuring that the best practices are embedded into our service everyday. I believe that every child is unique in their own way, and I strive to provide the best quality care I can, to ensure that every child and their family feels a sense of belonging.
Follow a manual added link
2 WEEKS FREE CHILDCARE* OFFER EXTENDED!
Enrol and start at our centre between 14th February 2022 and 1st July 2022 and receive 2 weeks free childcare!*
Terms & Conditions
This offer is for new enrolments who enrol at our centre between the dates of 14/2/2022 and 1/7/2022.
To be eligible for this offer, your child must be enrolled and have commenced at the centre, with at least 1 booking per week from commencement of enrolment between the promotion dates of 14/2/2022 and 1/7/2022.
You will receive 2 weeks of free childcare, which will be applied to your account on your child's 5th week of enrolment
The 2 weeks free refers to how many permanent days the child is enrolled for on commencement of enrolment. For example, if your child is initially enrolled for 2 days per week, they will receive 2 days per week free childcare for 2 weeks from their 5th week of enrolment. You cannot pick up extra days during the 2 weeks free promotion and ask for these to be included in your 2 weeks of free childcare.